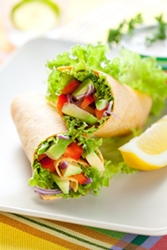 Edible Events is your solution for corporate catering. There are no substitutions for quality and professionalism. We give you total commitment to an outstanding event as well as peace of mind.
From boxed lunches to open houses, Edible Events is sure to provide timely service with top quality culinary delights. Among our many popular services are:
Client Appreciation Events
Box Lunches
In-Office Breakfasts and Luncheons
Meetings and Conferences catering
Our breakfasts, salads, sandwiches and some entrees are arranged on beautiful serving pieces, and if you need china and a server we would be glad to help. Just call our office at 916.646.5555 we'll take care of all the details! Disposable service ware included with all orders.
View the Corporate Menus